Majorca 15 ft. x 22 ft. Pool Enclosure Kit- Grey Structure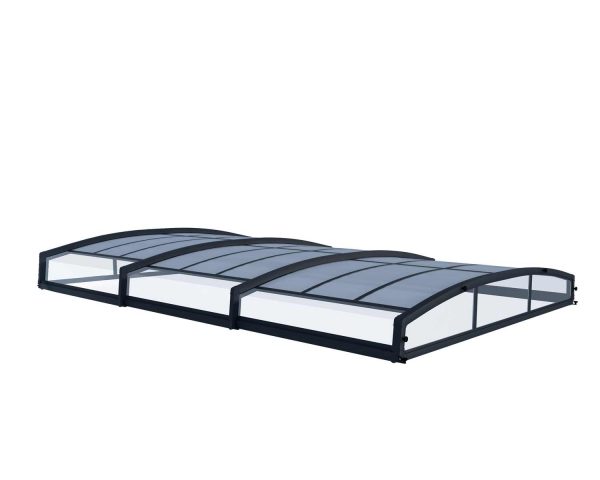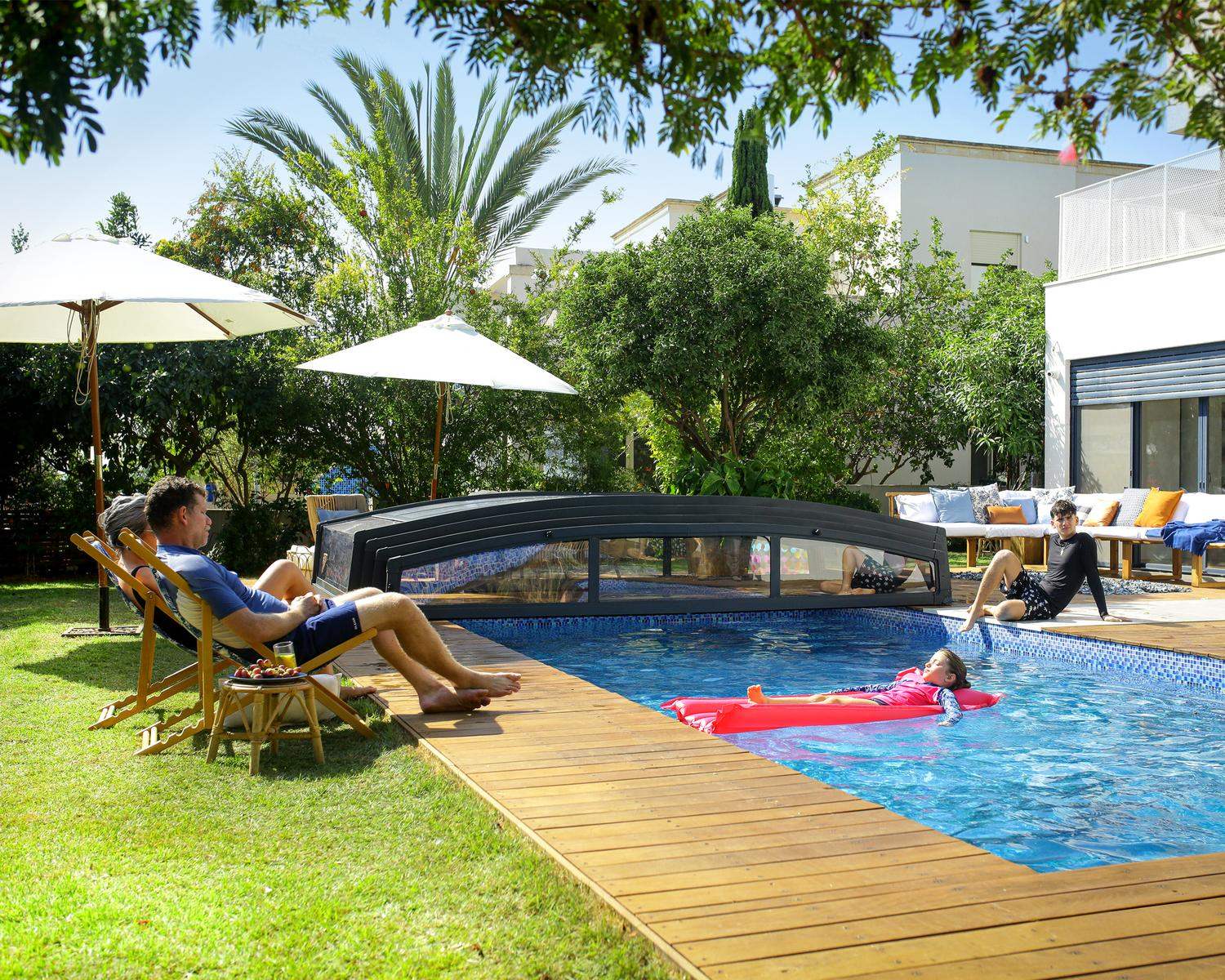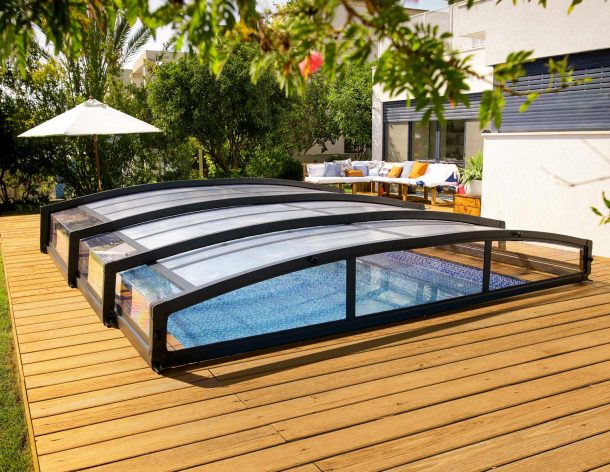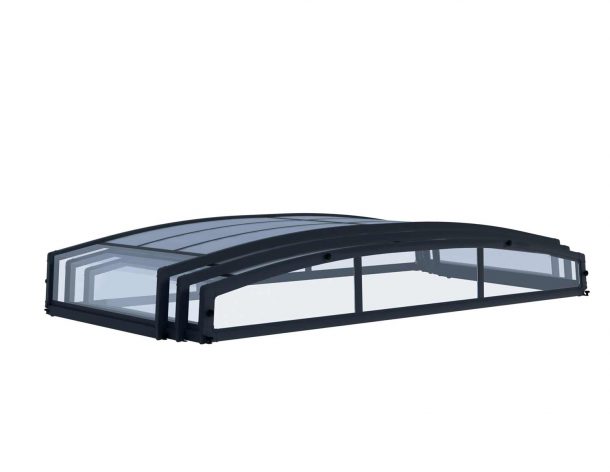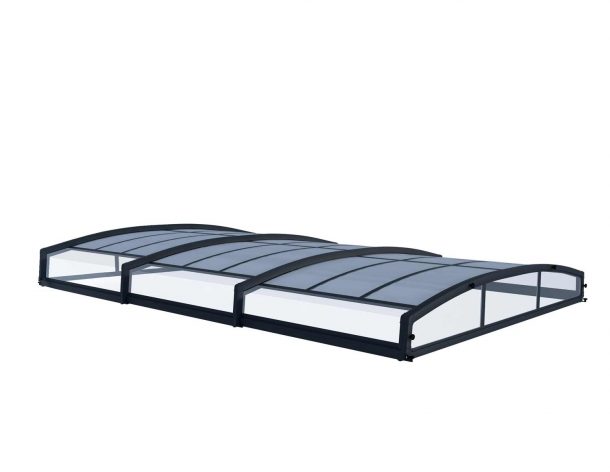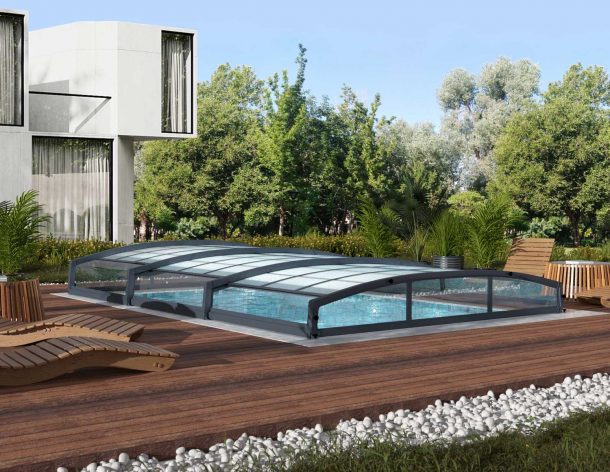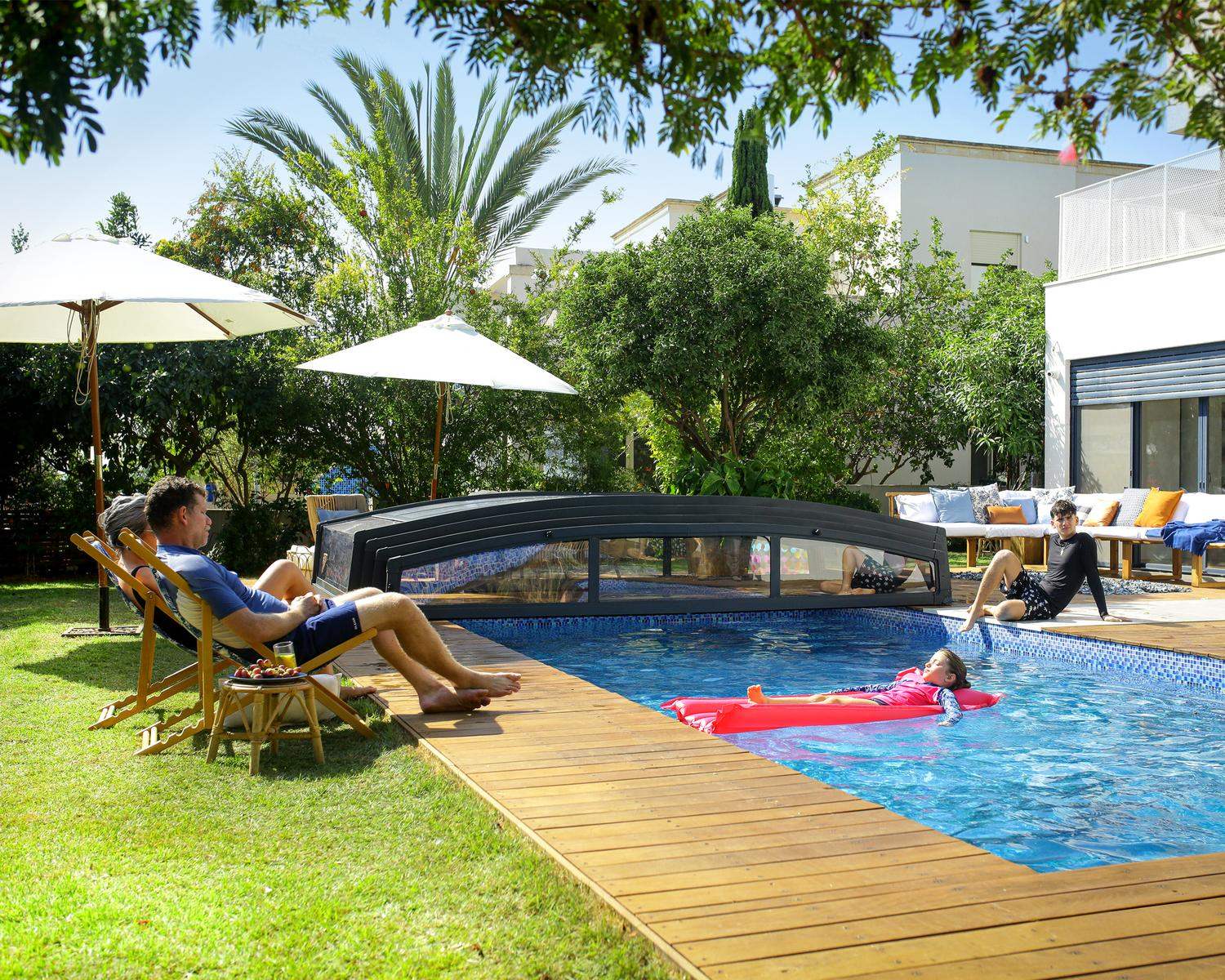 Do you want to use your pool more, extend your summer, enjoy warmer water, and make your pool area clean and safe for everybody? A pool enclosure allows you to do all that.
With its elegant design and low profile, this telescopic wheel-based pool enclosure discreetly blends into your garden. Each panel seamlessly fits into each other, giving you more space around your pool. Made of highly resilient, light-weight materials, it slides smoothly and easily in both directions, so you can access your pool any way you want.
The retractable pool cover was specially developed to allow you to swim under cover, even when the weather turns chilly, so you don't have to give up a dip in your pool.
Save on heating and cleaning, enjoy the view, and swim to your heart's content with the Majorca Pool Enclosure.
Gorgeous Design: Clear side panels give full visibility into and from inside the pool and low height frame keeps your yard view beautiful.
Safe and Secure: In compliance with French Safety Standard NF P90-309, designed without crevices so nothing gets stuck, and rail-free to keep your feet injury-free. Comes with a "Push 'n Lock" system, making it safer for children
Save Money: DIY installation for quicker delivery and no unnecessary fees.
Quality Materials: Made to withstand severe weather conditions with impact-resistant and UV-protected polycarbonate panels, powder-coated aluminum certified with the Qualicoat ® Qualimarine label, and stainless steel and nylon wheels, for high durability in chlorinated environment.
Easy to Access and Use: Easily operated by one person due to lightweight wheel-based design, fully opens beyond the pool edge, and can be accessed from either end.
Maintenance Free: Unique sealing strips prevent buildup of dirt near the pool.
Measurements: 22 x 15 Ft
Warranty: 10 years
Model: #707178
Dimensions
| | | | |
| --- | --- | --- | --- |
| B | Length | 670cm | 22'ft |
| C | Height | 81cm | 2'8"ft |
| D | Width | 430cm | 14'1"ft |
| A | Max Width | 475cm | 15'ft |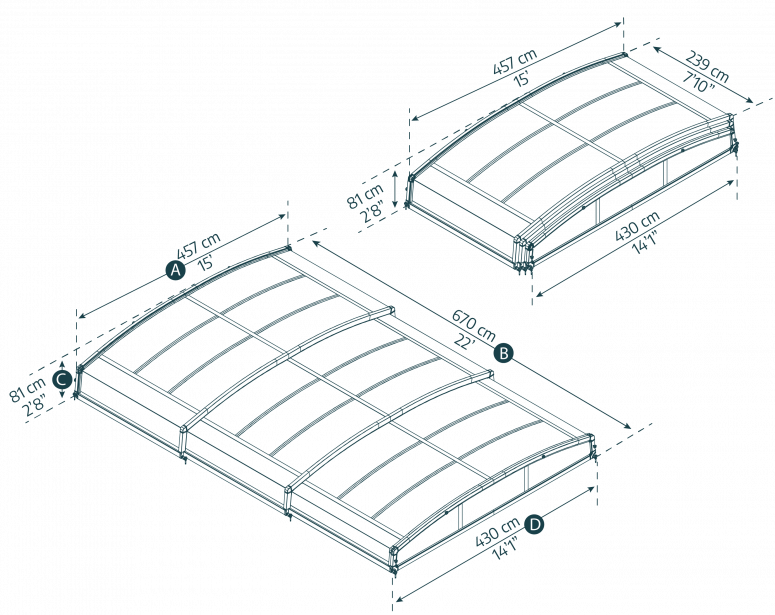 Product Details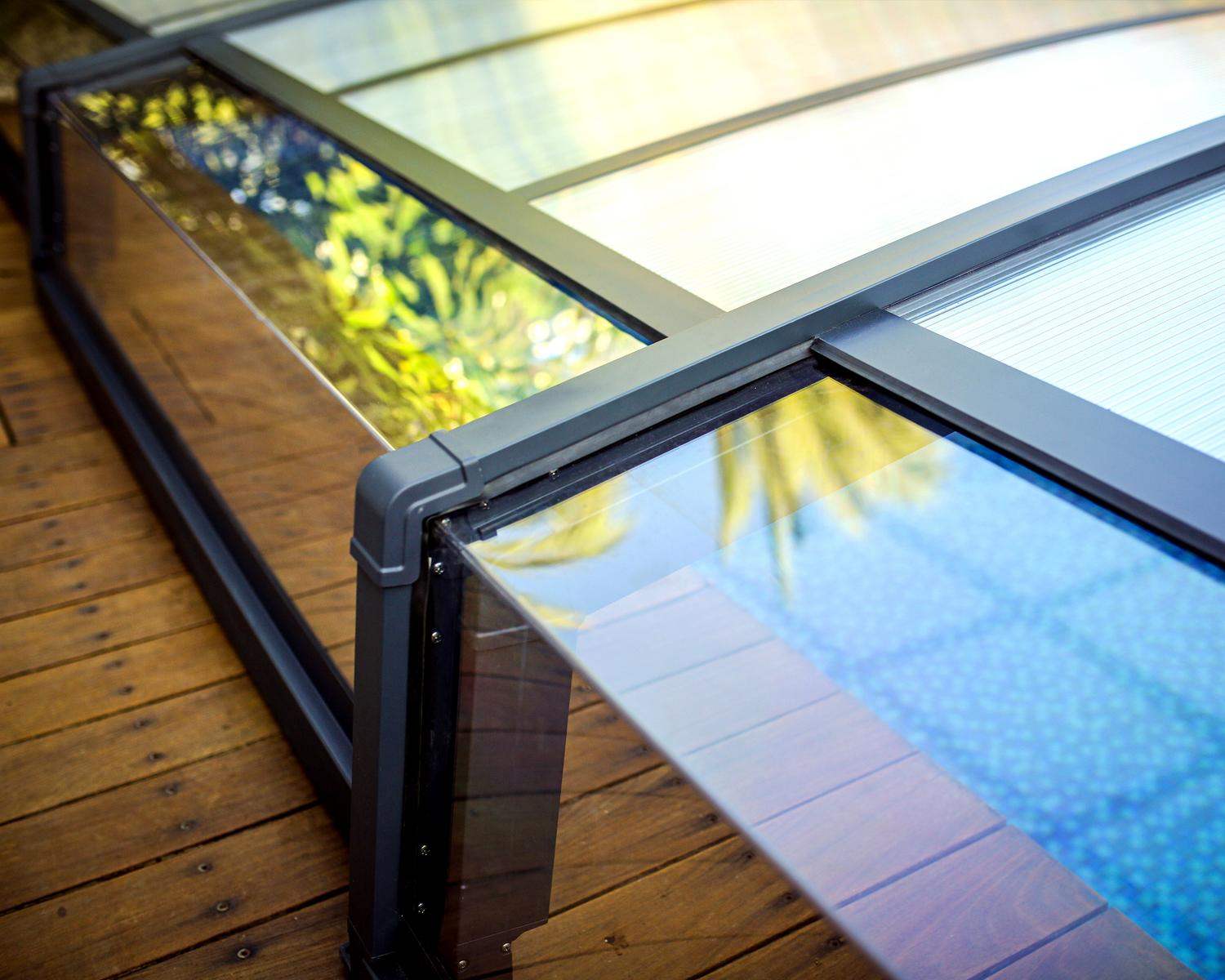 Combines Function with Design
The low height structure, UV protected crystal-clear panels, and modern aesthetic blend beautifully into your outdoor area. Each panel in the telescopic design seamlessly fits into each other, giving you more space around your pool.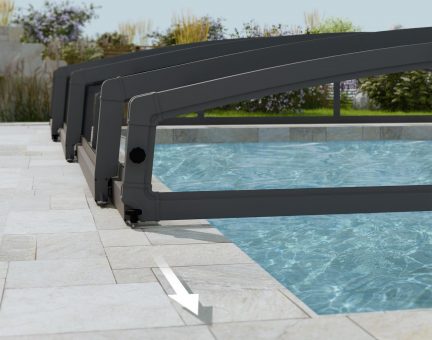 Easy to Use and Maintain
Thanks to the wheel-based, lightweight design and the "Push 'n Lock" system, the pool enclosure can be easily operated by one person and can opened from either end. The powder-coated aluminum is certified with the Qualicoat ® Qualimarine label, ensuring a long lasting and maintenance-free experience.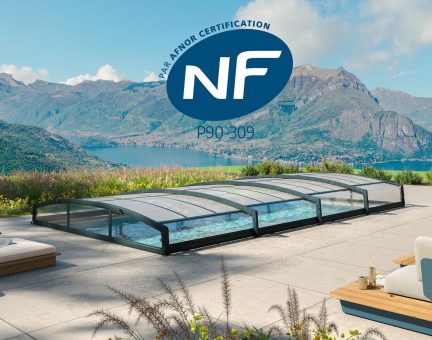 Safety First
Keeping the surrounding environment safe is of the utmost importance. The pool enclosure meets the safety requirements of the French Safety Standard NF P90-309 and is designed with no crevices and as a rail-free system, preventing foot and finger injuries and making it safer for children and pets.
Assembly guide
Assembly instructions & Certificates for Downloads
Need help making a purchase decision?
Fill out the form below and we will help!