Arizona Double 16ft. x 19 ft. Carport Kit - Grey Structure & Corrugated Solar Grey Panels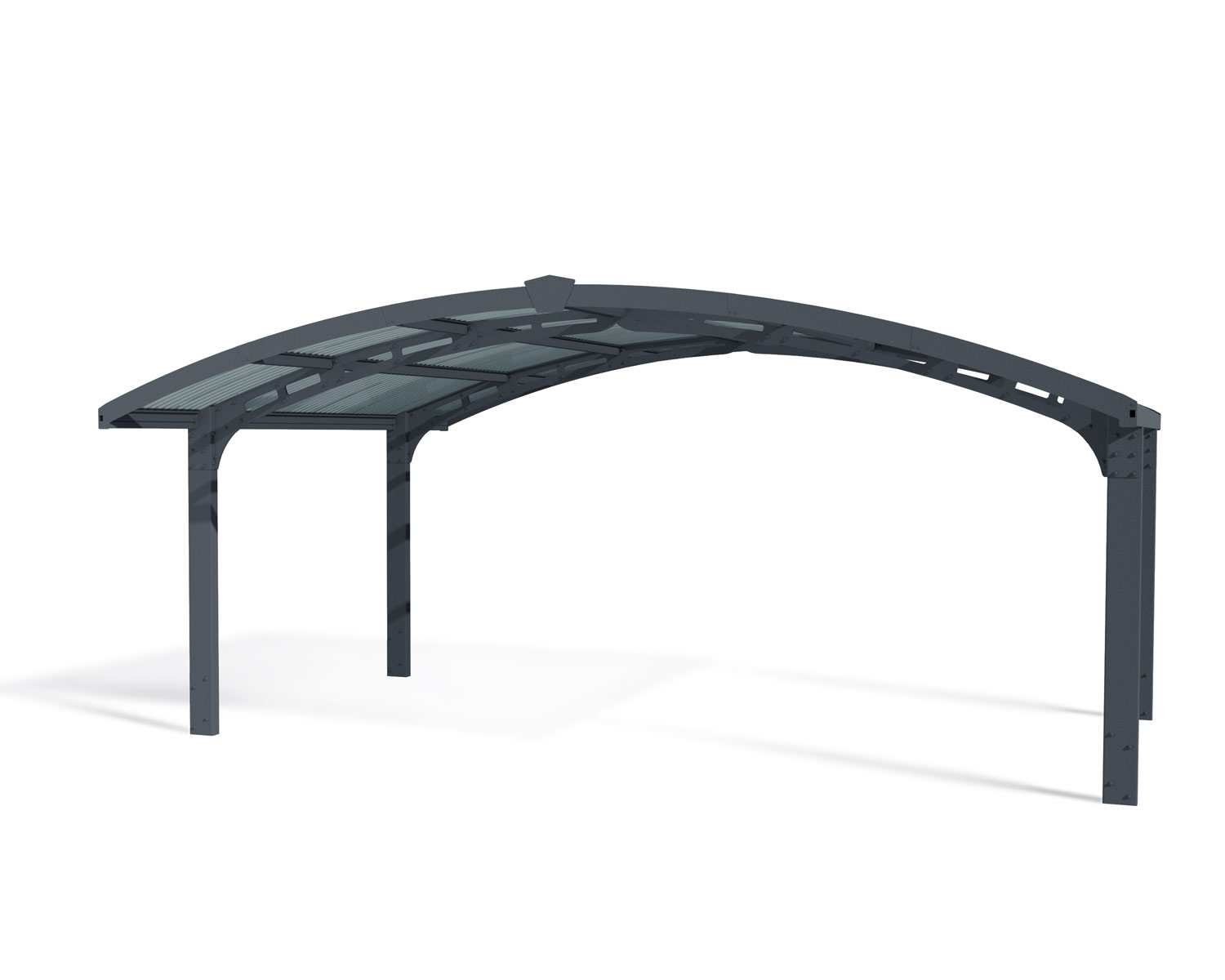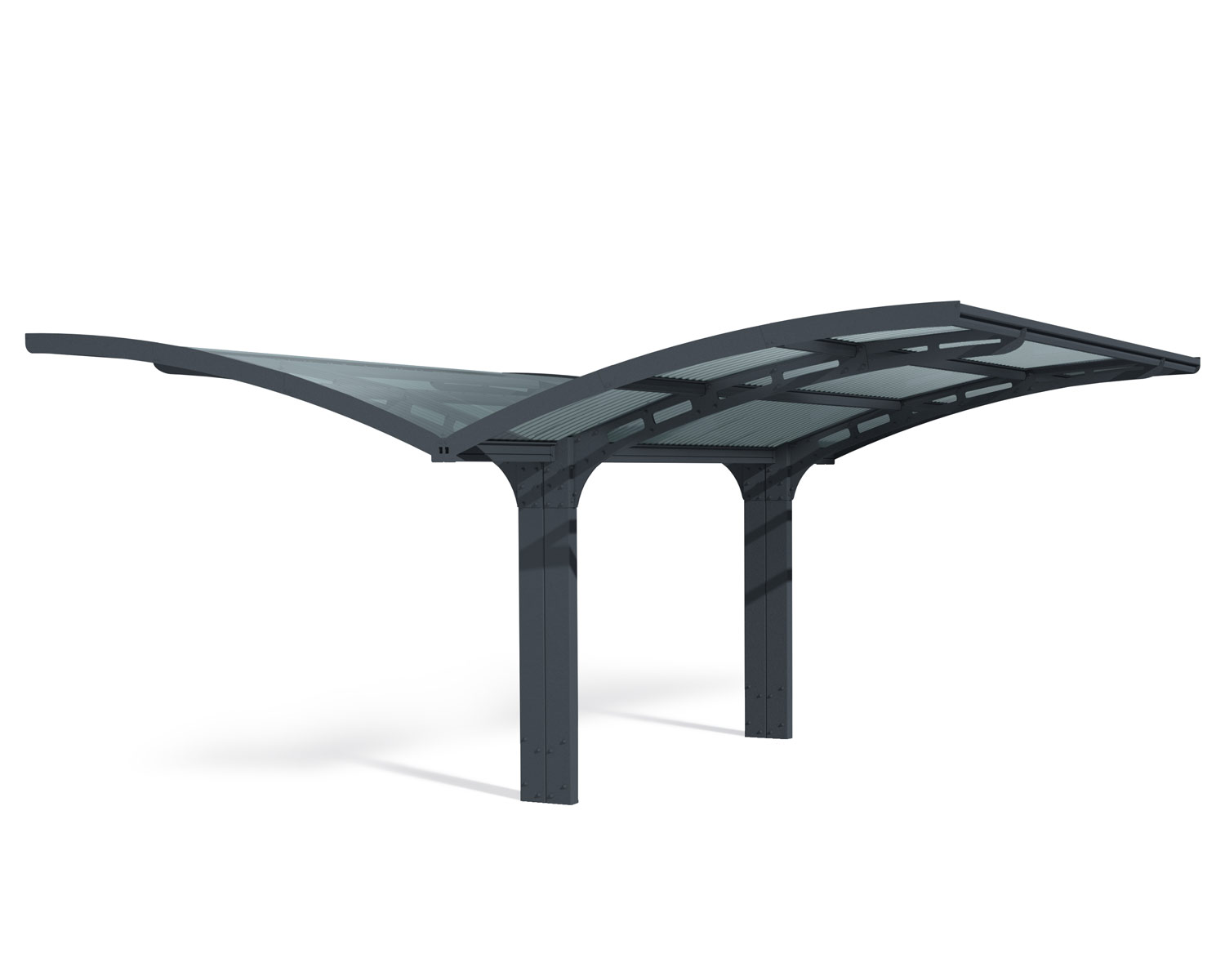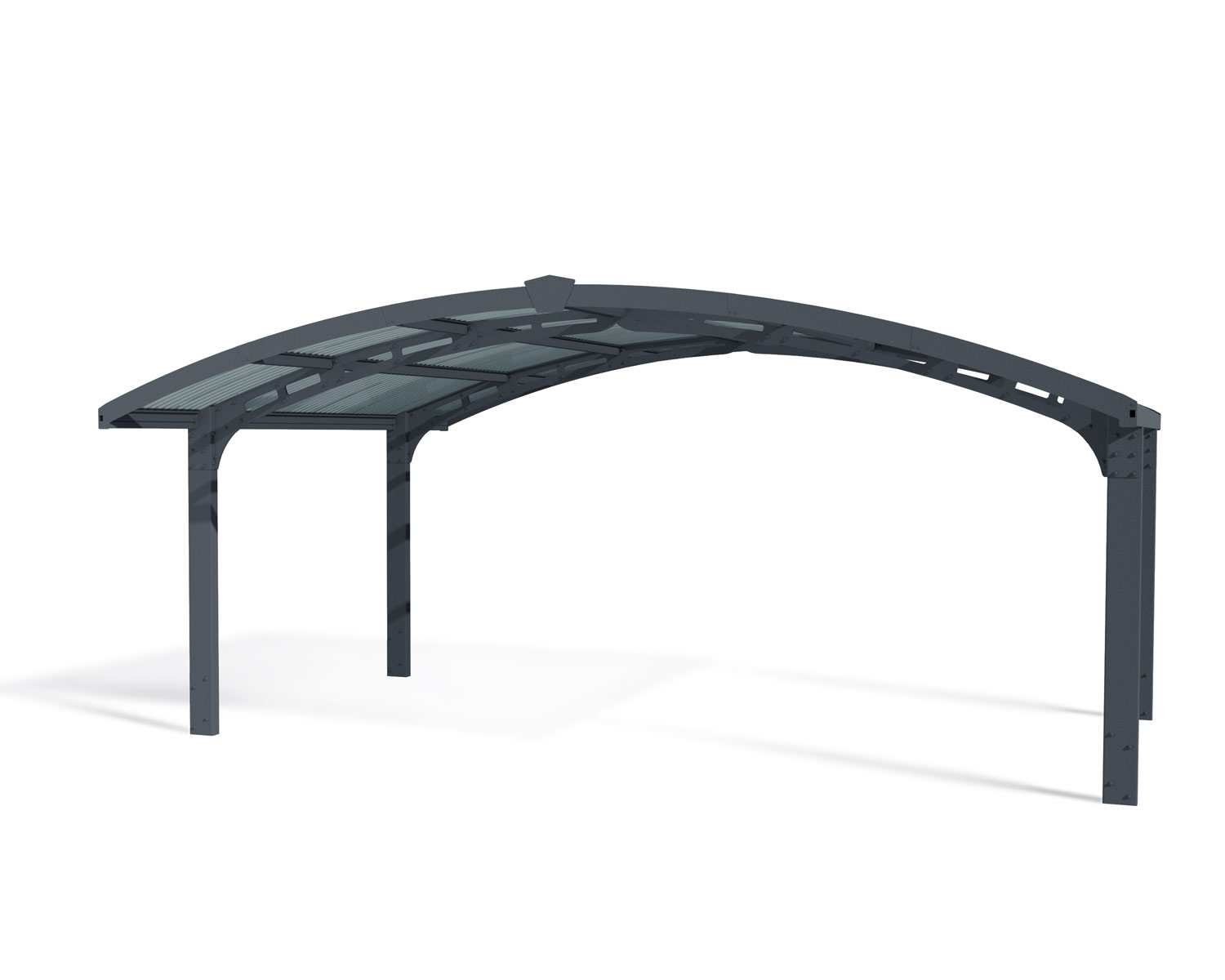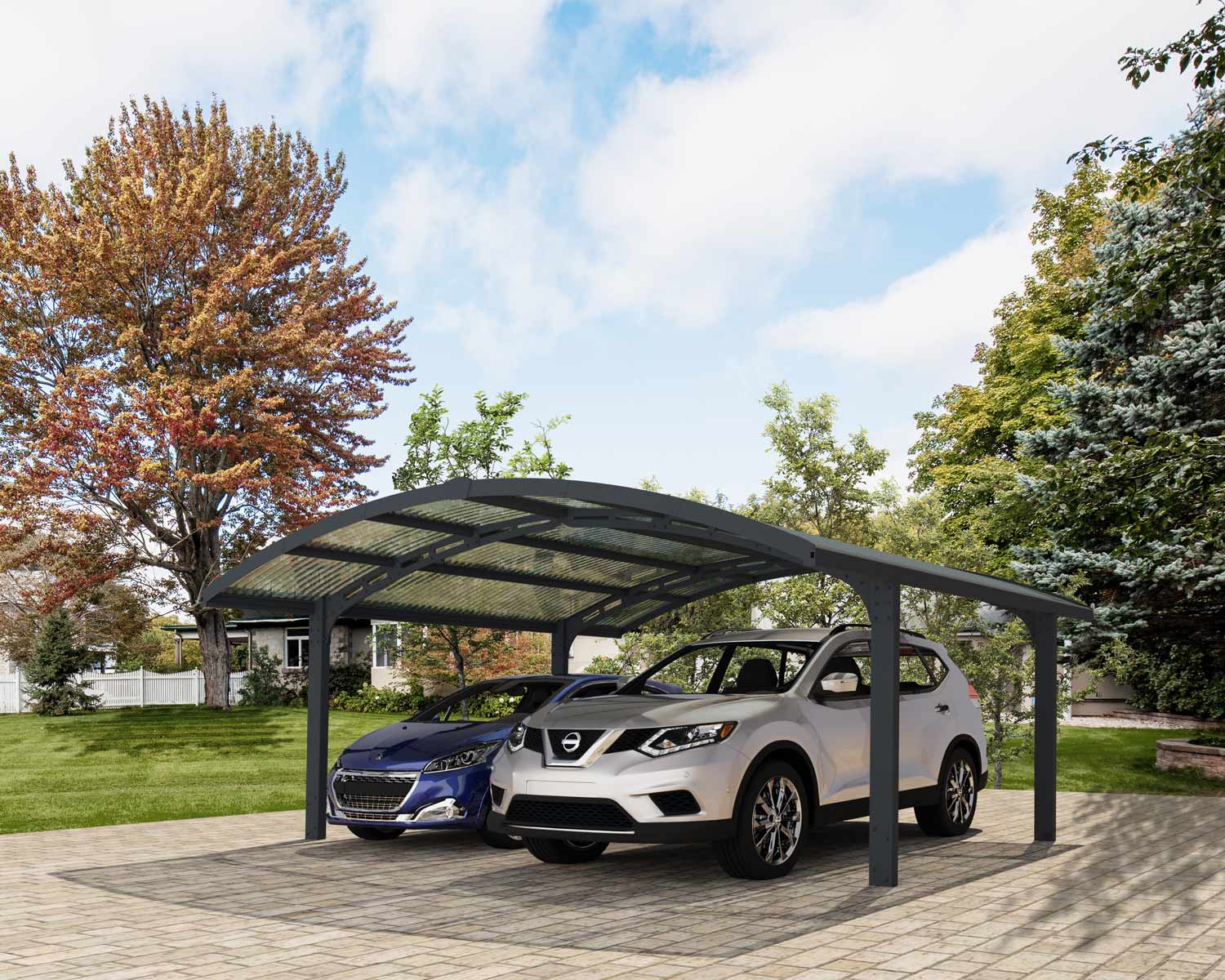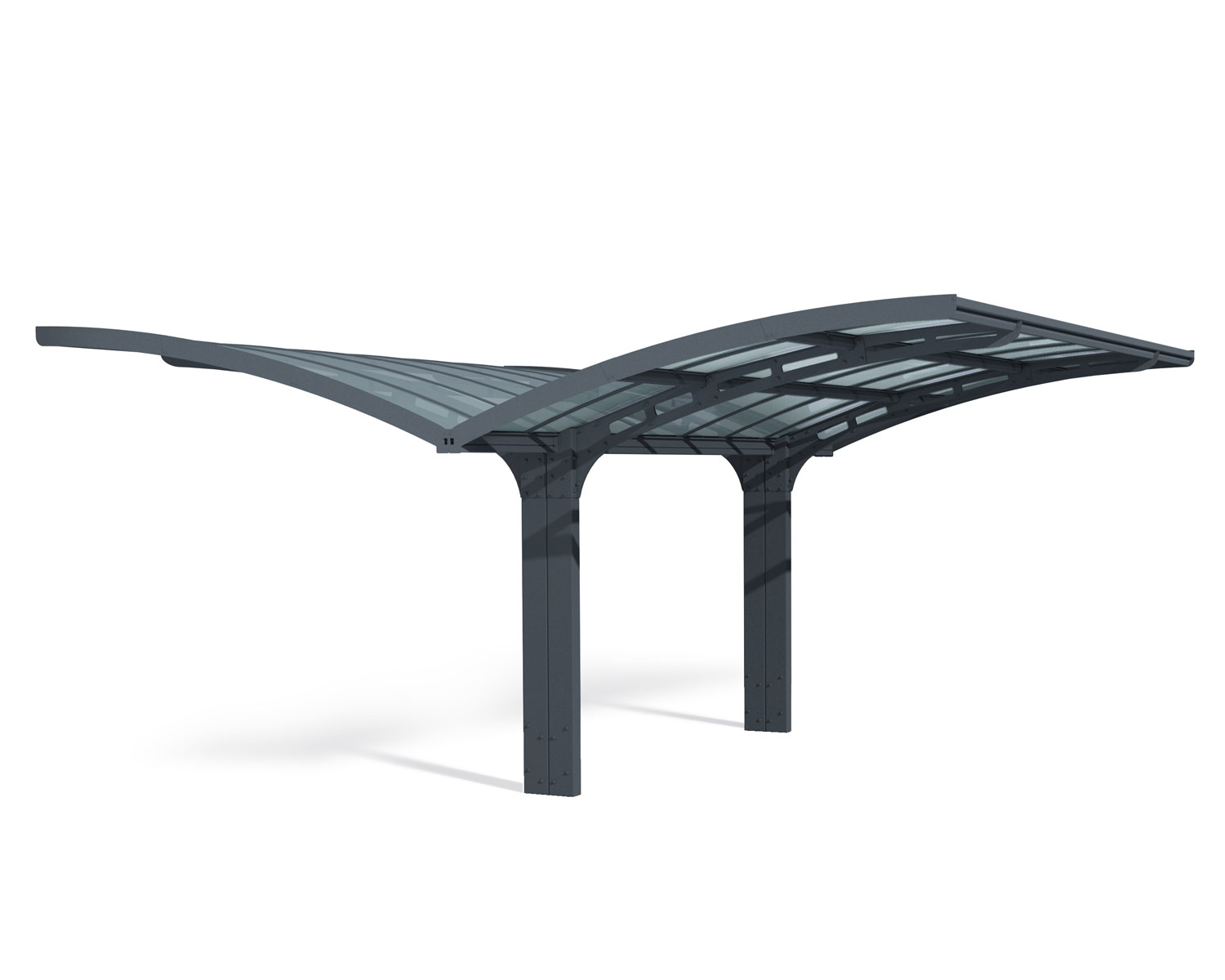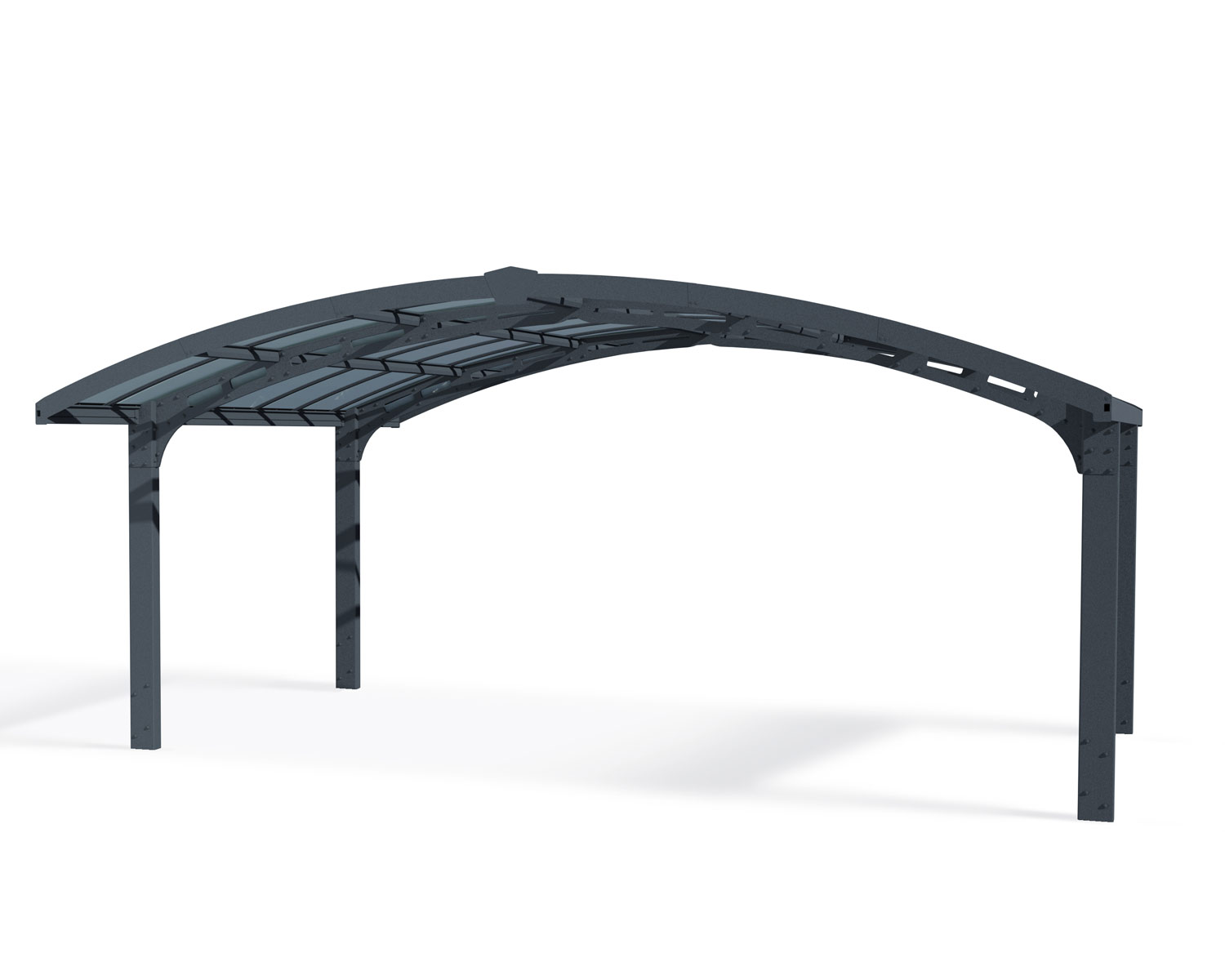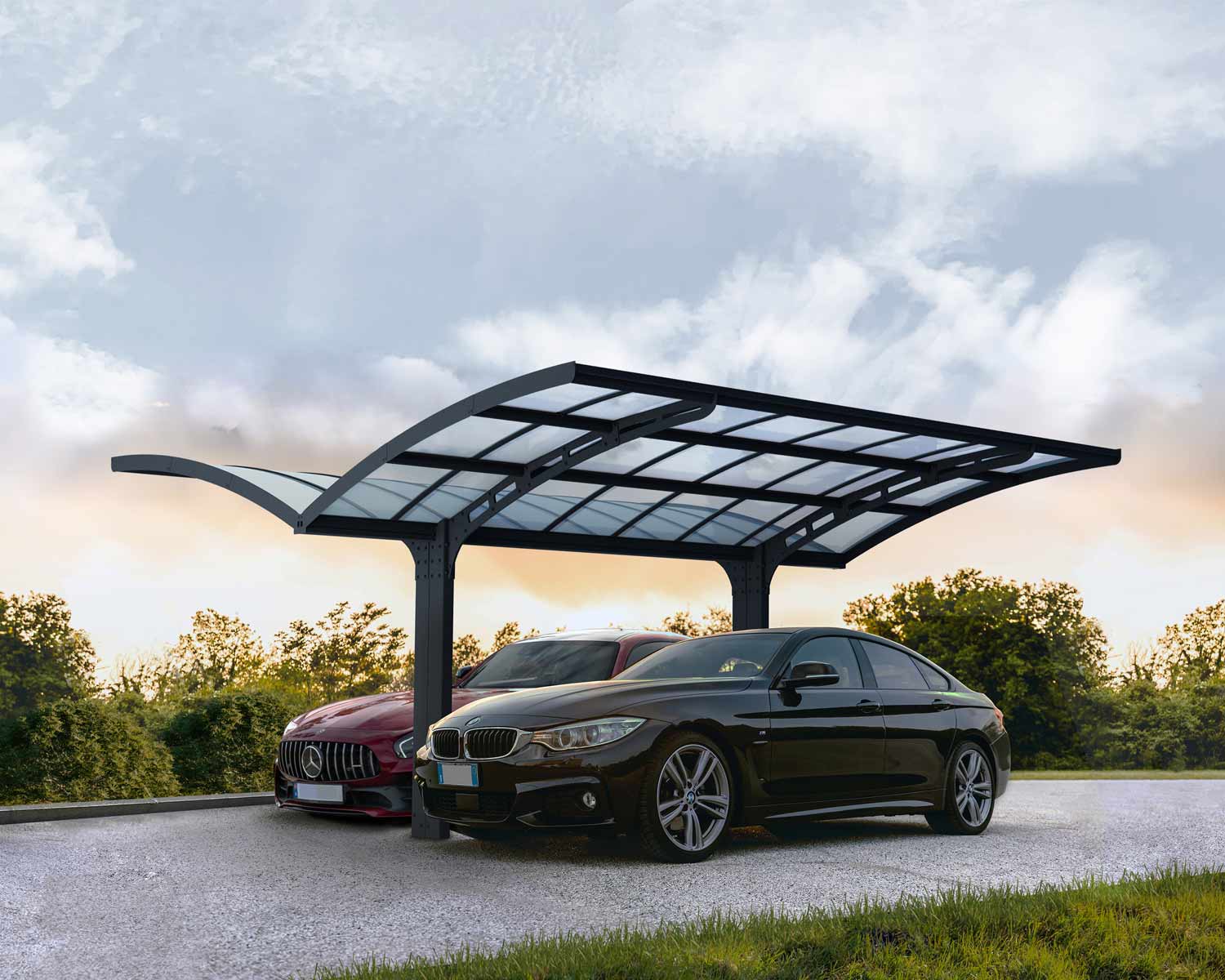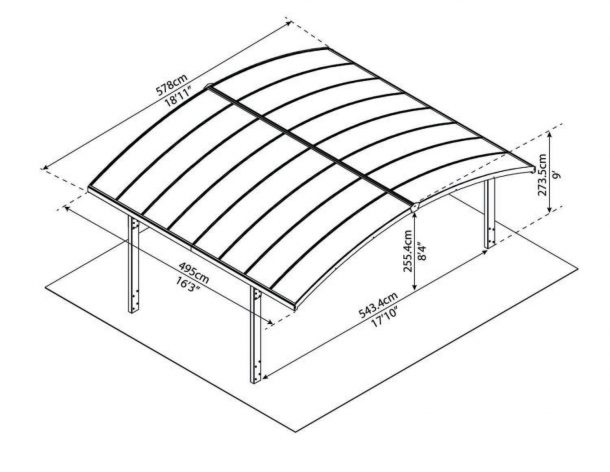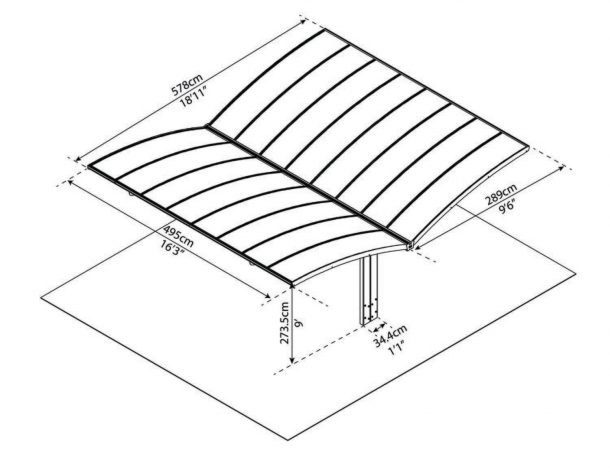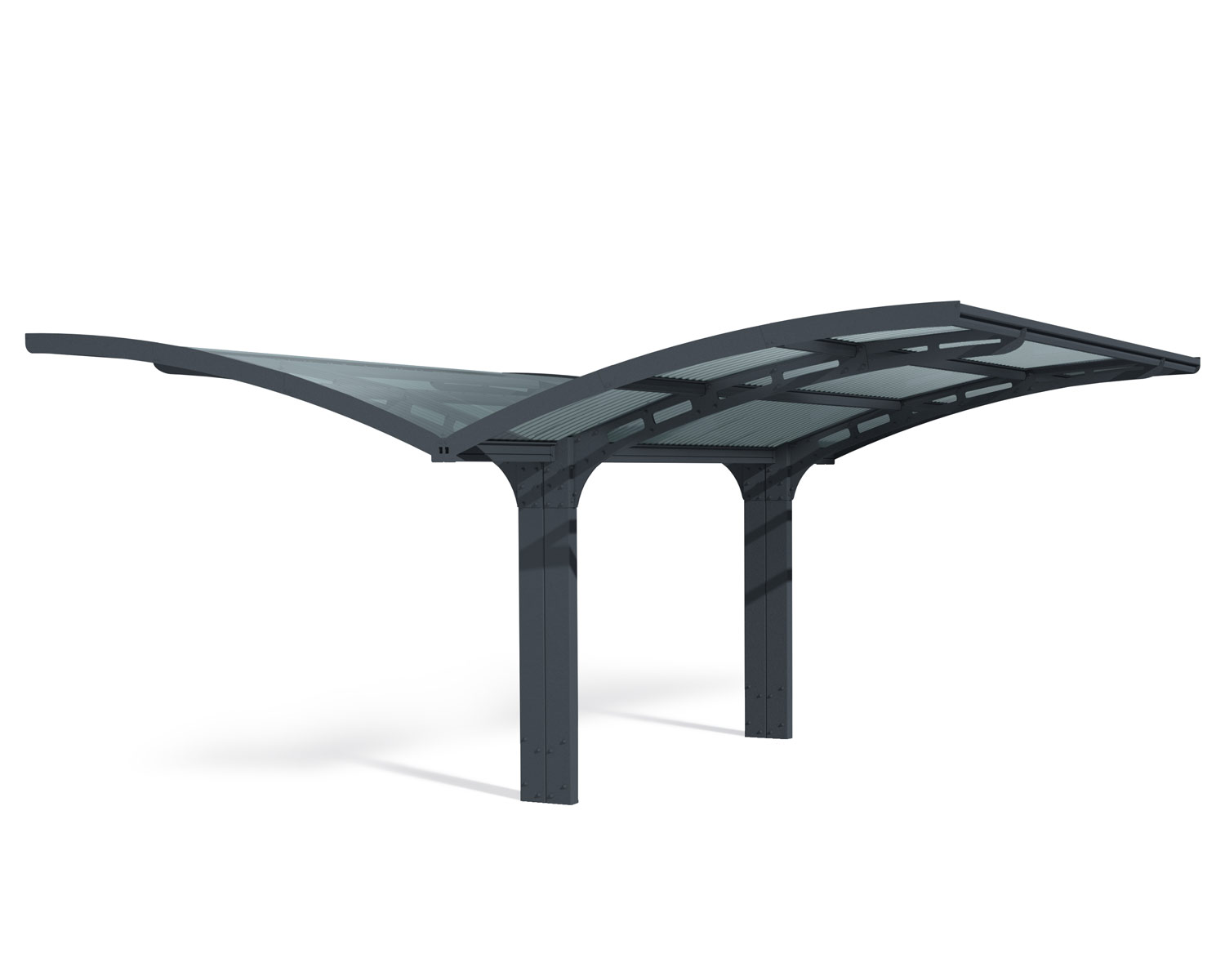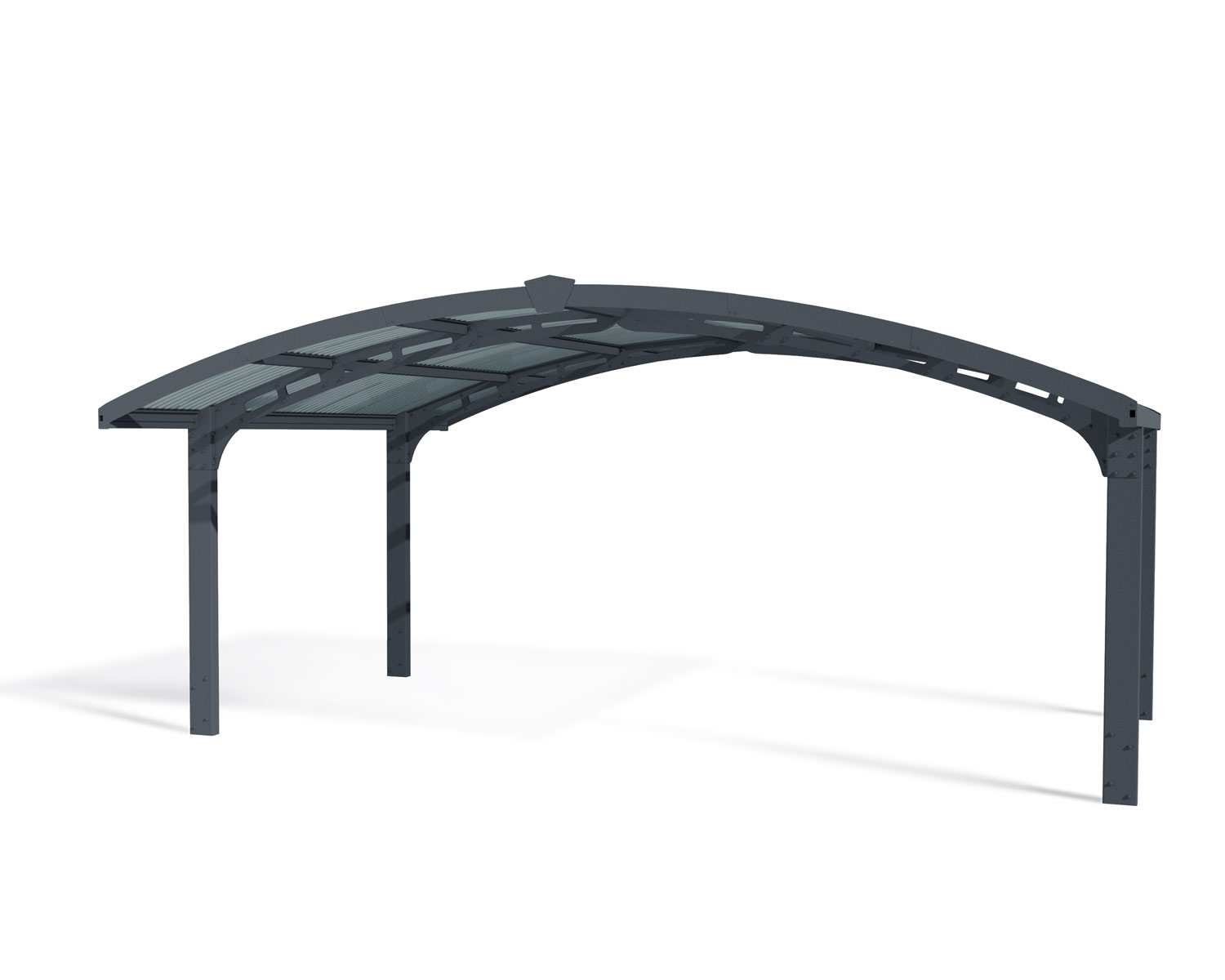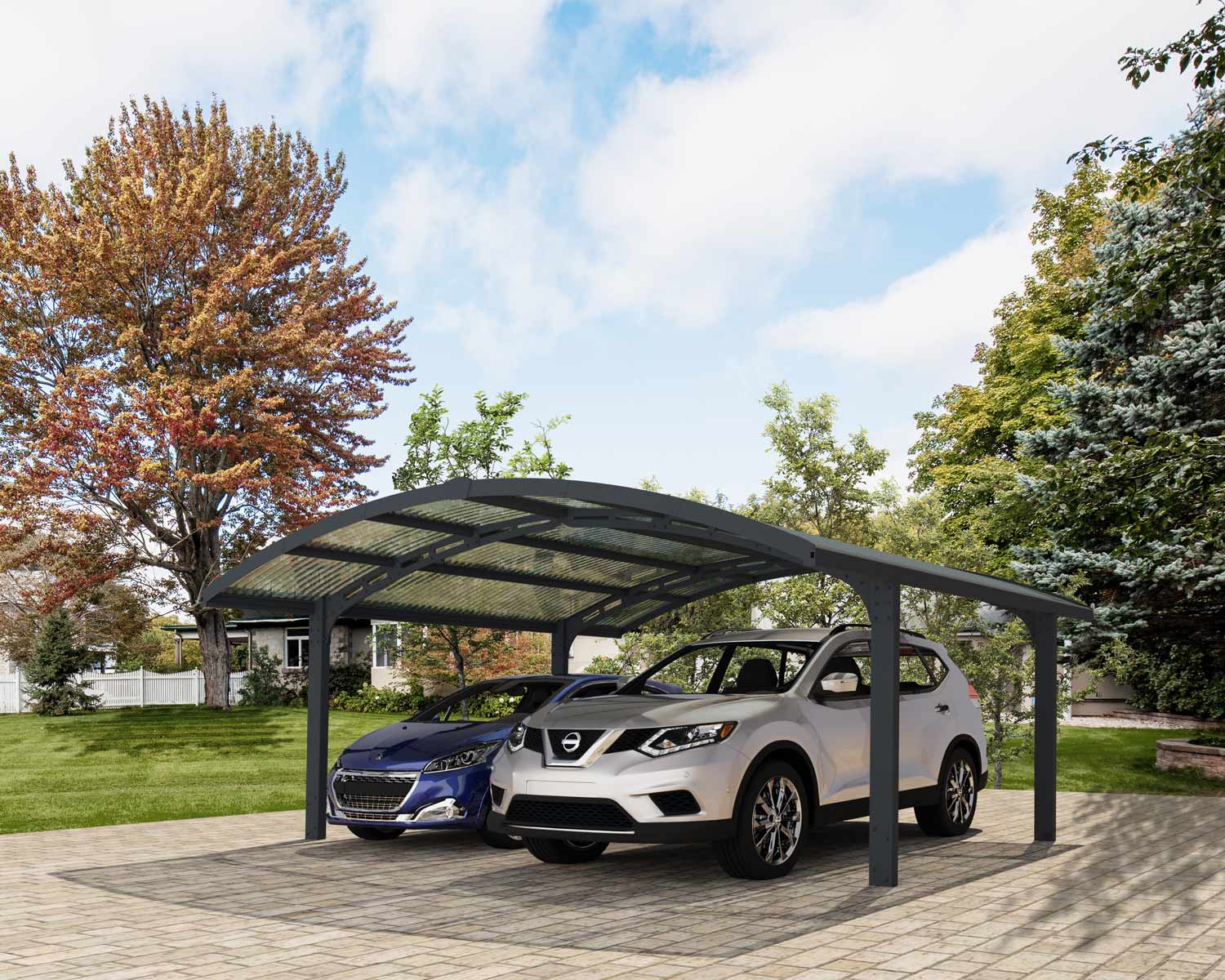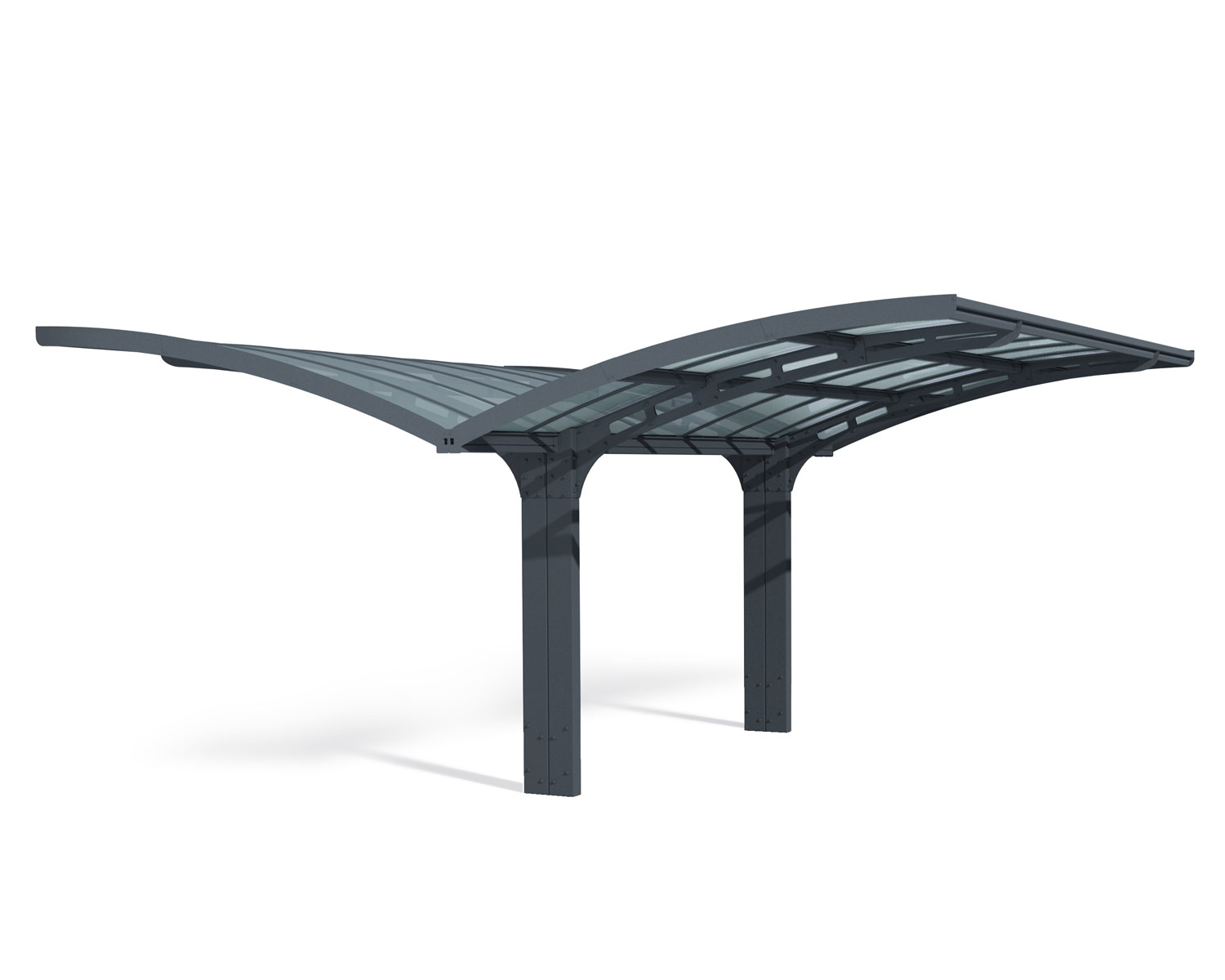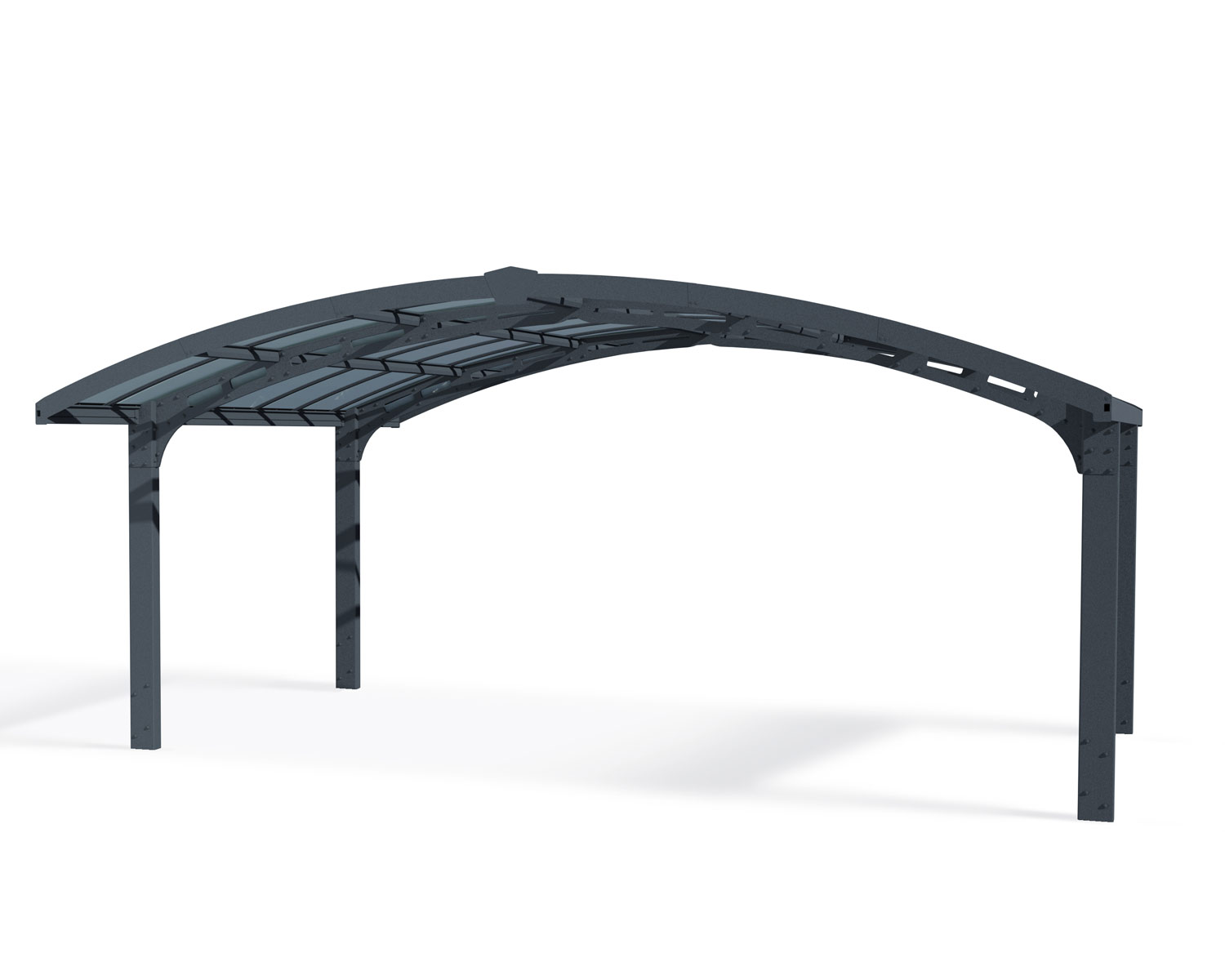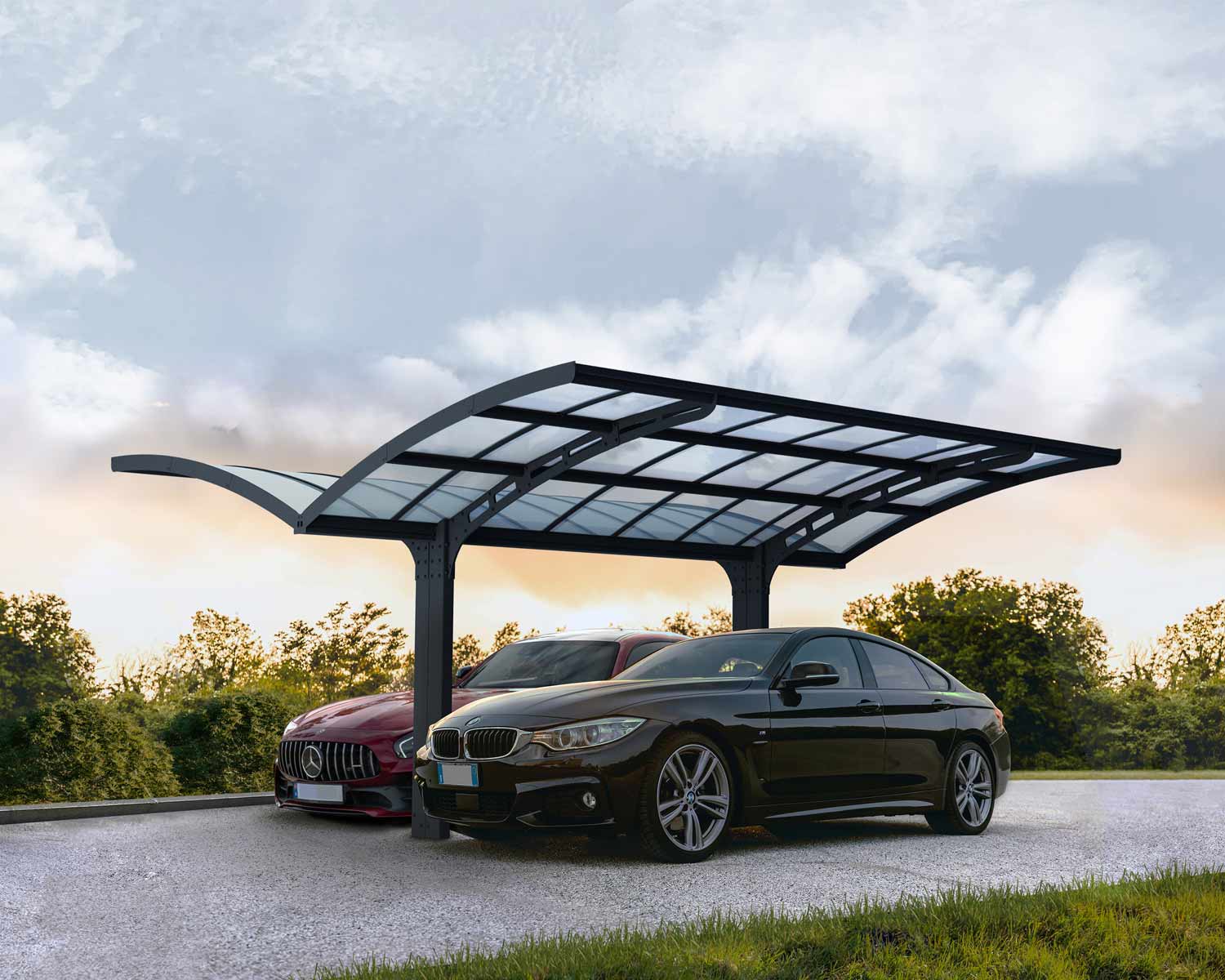 Sophistication meets practicality with the Arizona Double Carport Wave Wings, crafted to meet your needs for outdoor protection. Its two-legged form makes it easy to access and works just as well as a patio cover, offering shade and protection no matter how you use it. The unique wing carport design makes a statement whether you build it facing inward or outward. The frame and roofing were engineered to withstand harsh weather conditions with polycarbonate panels that block harmful UV rays and an aluminum frame built to last. The Arizona double slope carport kit provides your family with an elegant cover that is sturdy, weather and rust-resistant, and maintenance-free for many years to come.
Highly resistant, safe polycarbonate carport kit, a multi-functional outdoor structure designed for superior protection all year round
Transmits natural sunlight while providing up to 100% protection from harmful UV sun rays
Lifetime resilient polycarbonate glazing; does not fracture, becomes brittle, or turns yellow over time.
Carport kit firm anti-rust aluminum structure
Specially engineered to withstand volatile weather conditions.
The two-post architecture allows easy access and parking while optimizing usable space.
Clean-lined, functional design
Double carport maintenance-free, built to last thanks to outstandingly durable materials
Made with 100% recyclable materials
The Carports are available in various sizes. Click to find more Carport Kits
Model: #704951
Dimensions
| | | | |
| --- | --- | --- | --- |
| A | Length | 495cm | 16'3"ft |
| B | Width | 578cm | 18'11"ft |
| C | Height | 273cm | 9'ft |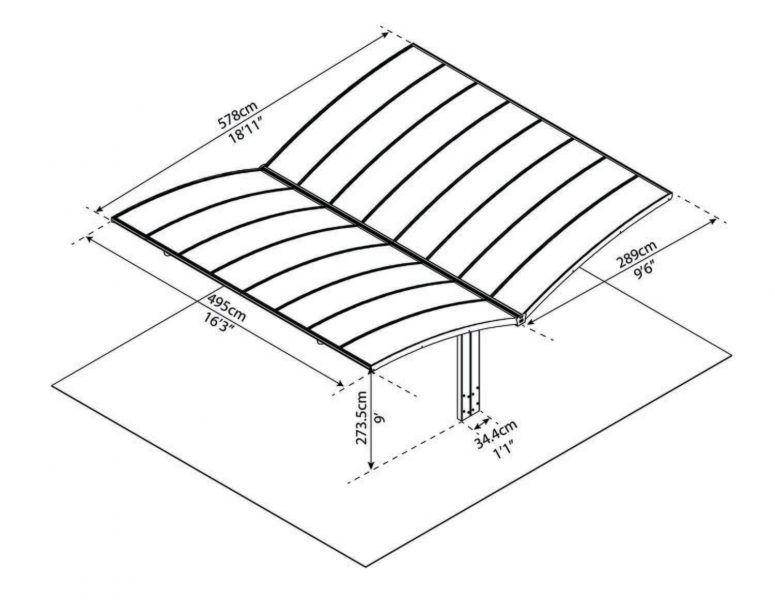 Product Details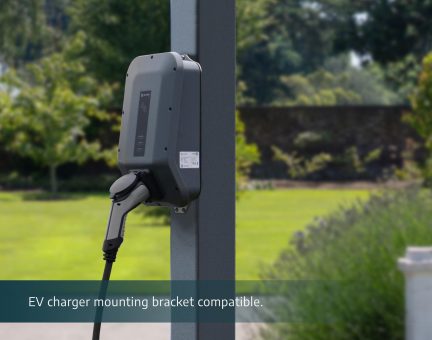 EV Charger
For electric vehicles that will be parked under the carport, you can mount your EV charger on a carport post.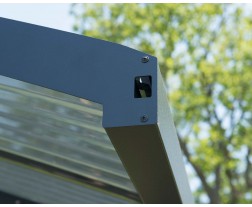 Built-in Gutters
2 Built-in gutters channel rainwater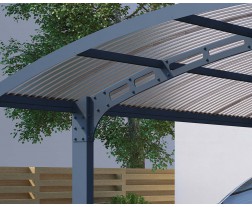 Heavy Duty Frame
Robust, rust-resistant, powder-coated, ready to assemble pre-drilled profiles made of heavy duty Aluminum & laser cut galvanized steel connectors in anthracite finish Weather resistant designed to withstand severe weather conditions Easy Access 2 post structure Easy Access 2 post structure
FAQ
The polycarbonate roof panels can withstand temperatures up to 190 F.
Yes, this keeps the rain off without leaking.
Arcadia™ / Verona™ / Vitoria™ / Palma™ allow 15% light transmission. Arizona™ / Atlas™ allow 10% light transmission.
Yes, it certainly should withstand its impact and maintain its integrity. It will not shatter if an acorn hits it, having said that, it is not recommended to be built directly under a tree.
The carport needs to be properly installed on a concrete slab, concrete footings or deck. The base of the posts has to be anchored onto a solid base / footing and fastened with the foot pads kit. Yes, it is possible to mount on a deck. Please consult with a professional with regards to the appropriate bolts and screws and masonry anchors.
The posts length is 82.7 in. (210 cm)
It is not recommended to paint the polycarbonate panels, please refer to the warranty.
The carport needs to be anchored well and should be on cement footings.
Yes, the Arcadia's panels are heat resistant, as long as you keep the grill at a reasonable distance from the panels, it should be fine. Please make sure you follow the manufacturers safety advise and keep a safe distance. The polycarbonate panels can withstand heat of over 180 degrees F. Make sure you keep a safe distance from the heat source, as per the manufacturer's safety advise.
Assembly instructions & Certificates for Downloads
Foundation
The product must be built on a solid anleveled surface in order to perform properly.
Important
We recommend checking for restrictions or covenants for building this product in your area. In addition we advise to check if you need to submit any forms or if any permit is required prior to building the product.
In order to assemble this product, it is essential to first dig 2 holes (pits) according to the instructions (for all surfaces). Use wooden beams (not supplied) to assist in leveling of the aluminum poles. Pour the concrete casting into the holes and and wait till dries before contiuing assembly
Need help making a purchase decision?
Fill out the form below and we will help!