How to Choose a Shed
Getting a storage shed can be more exciting than it sounds. Yes, it serves the very useful purpose of storing and organizing your outdoor equipment, but it really doesn't stop there.
Think about it like this: an outdoor shed is a place to store your tools, and with the space for more tools, you have the opportunity to try building new things. A garden shed is perfect for an avid gardener with an ever-growing collection of niche gardening instruments. It means that you get to grow more and get even more involved in the intricacies of growing outdoors. A storage shed gives you space to clear up the clutter from your home and more room to enjoy the people you love.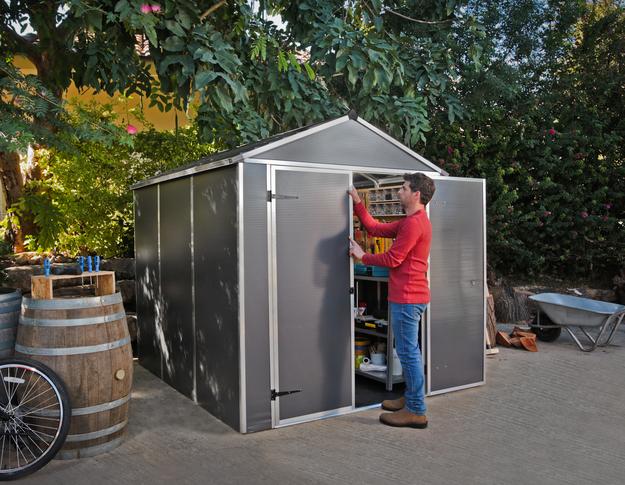 All Palram – Canopia sheds have our trademark features like the skylight transmission to provide natural light and are highly durable. The only question is, which shed works best for you?
Here is how to choose which shed is right for you!
What do you want to store in it?
You might be tired of cleaning up the mess from the raccoons getting into your garbage in search of chicken bones and want the Voyager 2'x4′ to store your bins. Whatever you need it for, we have the right size shed for you.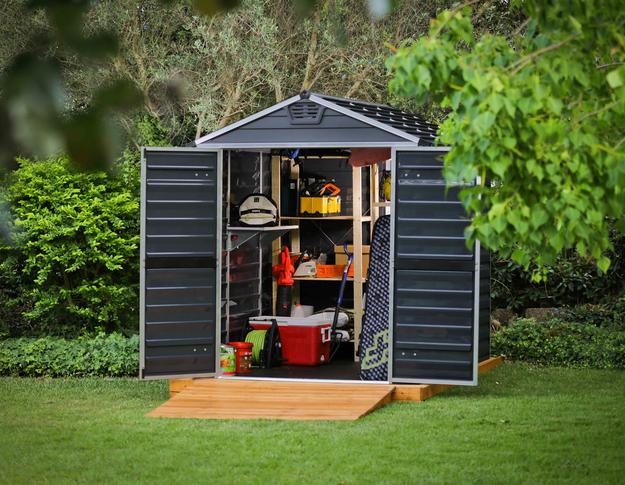 Decide where you want to put it
Before you choose a shed, you need to know where to put it. Both in terms of where it works for you and adhering to local building codes. You will need to use a level ground surface for the foundation, preferably concrete or a wood deck, so if those already exist in your outdoor space, you may want to consider that location or where you can add that. Once you know where it will be, consider whether you need a floor for your shed. We offer various options to provide that extra protection for your outdoor things. Knowing where you will put it, will also help with the next step.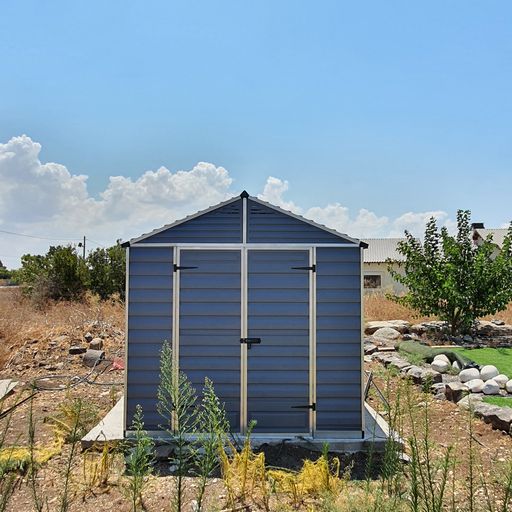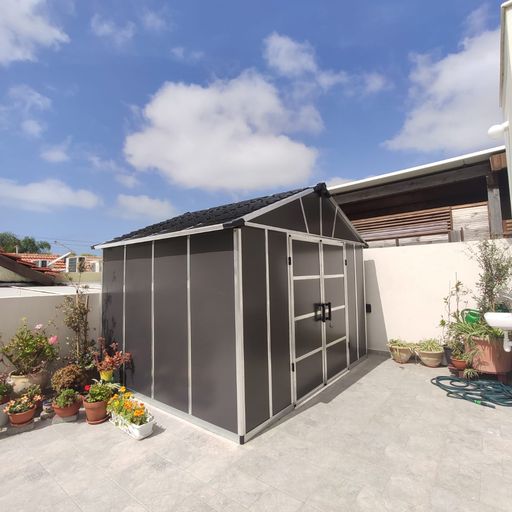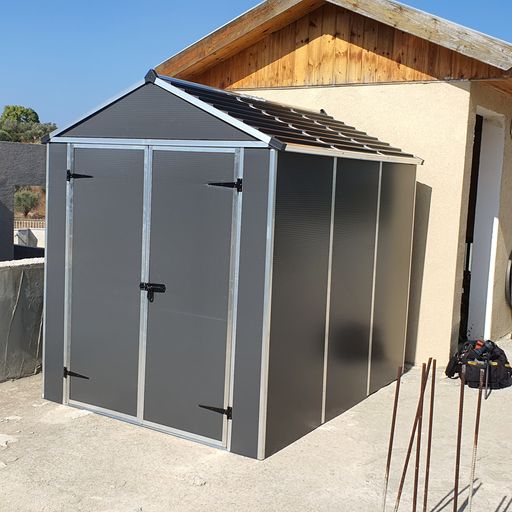 Choose the design
Design is something you want to plan for as well. If you're looking for a classic shape, we've got the Skylight or Yukon series. If you want something inconspicuous, the Pent might fit your home aesthetic best.
Look at the different sheds and colors available and imagine them in your outdoor space. If you need help choosing, you can always reach out to us for a hand.
We know that choosing a shed can be overwhelming, but we are here to answer all your shed kit questions. We can't wait to see what you choose!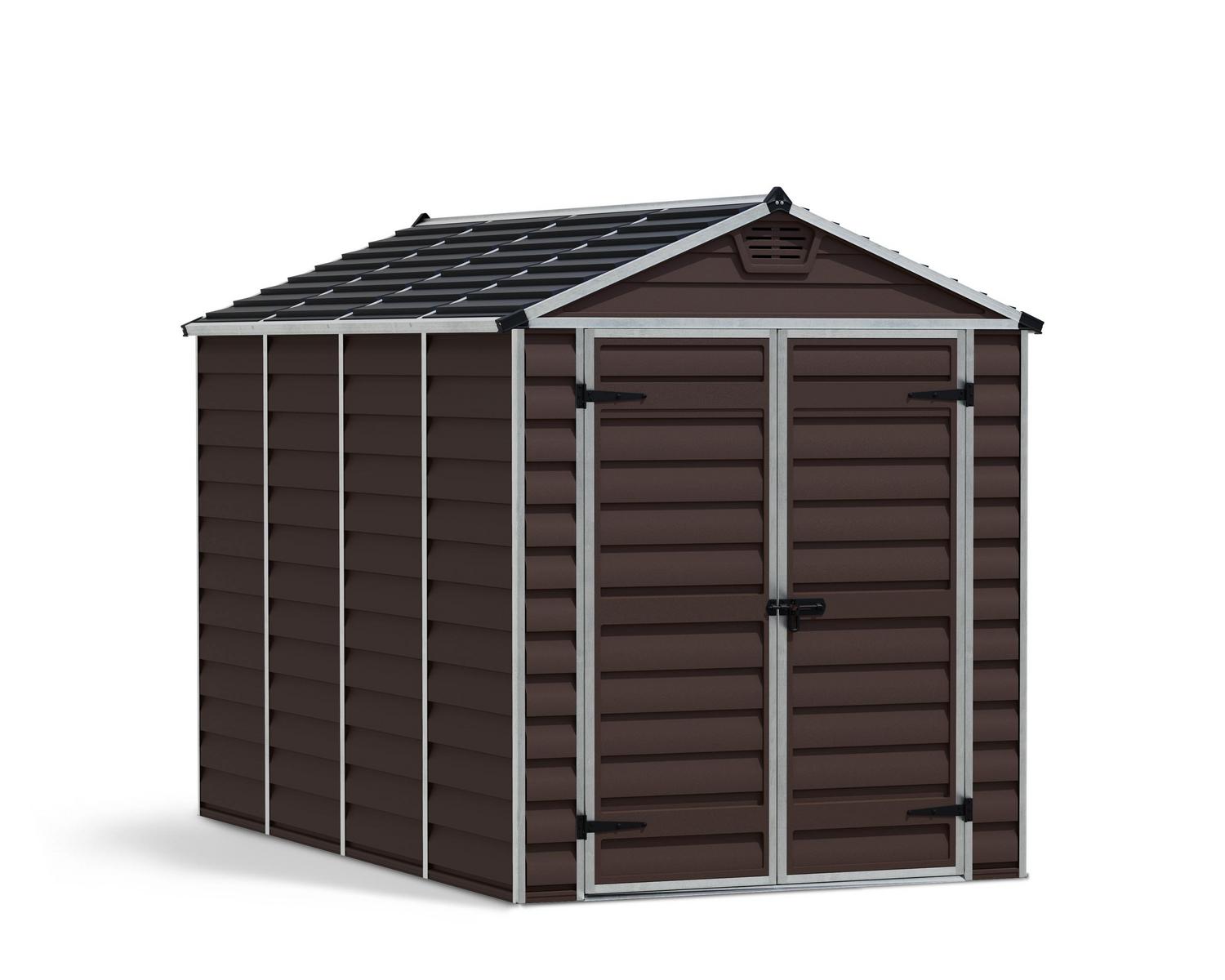 Why a Palram – Canopia shed?
If you are buying a shed, you're looking for certain things: you want something reliable that will last, you want a space that you can organize and make your own, you want a size and style to work for you and your life, and you want to know that should you need any help, it's right there.
With a Palram – Canopia shed you never have to compromise on any of these things.
Reliable Structure
Every one of our DIY sheds is made from high-quality aluminum and construction-grade polycarbonate. Aluminum is corrosion-resistant, sturdy, and reliable and polycarbonate is an extremely resilient thermoplastic polymer. All our plastic sheds are engineered to withstand harsh weather conditions without bowing or sagging in the heat and without breaking in the cold. They're conveniently maintenance-free, including free of fractures, bends, and discoloration, ensuring reliable use for years to come.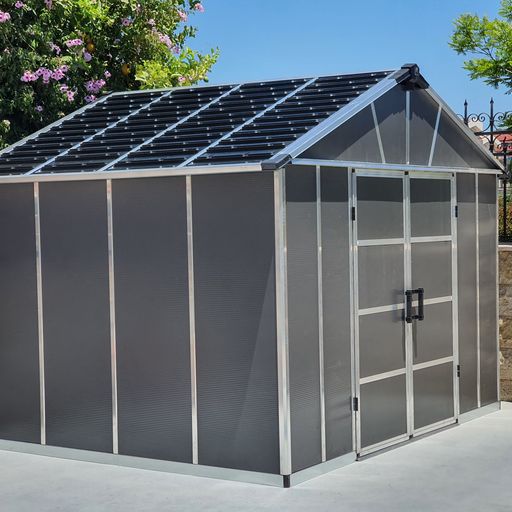 Wide range of sizes and styles that are customizable with accessories
We offer storage sheds in a variety of sizes and styles to fit your space and lifestyle, from our small bike sheds to our massive garage sheds. You want a shed that can play the part you need. The strength of our structures allows you to add shelves, bike racks, and hangers directly to the frame so you can do what you need to make it work for you.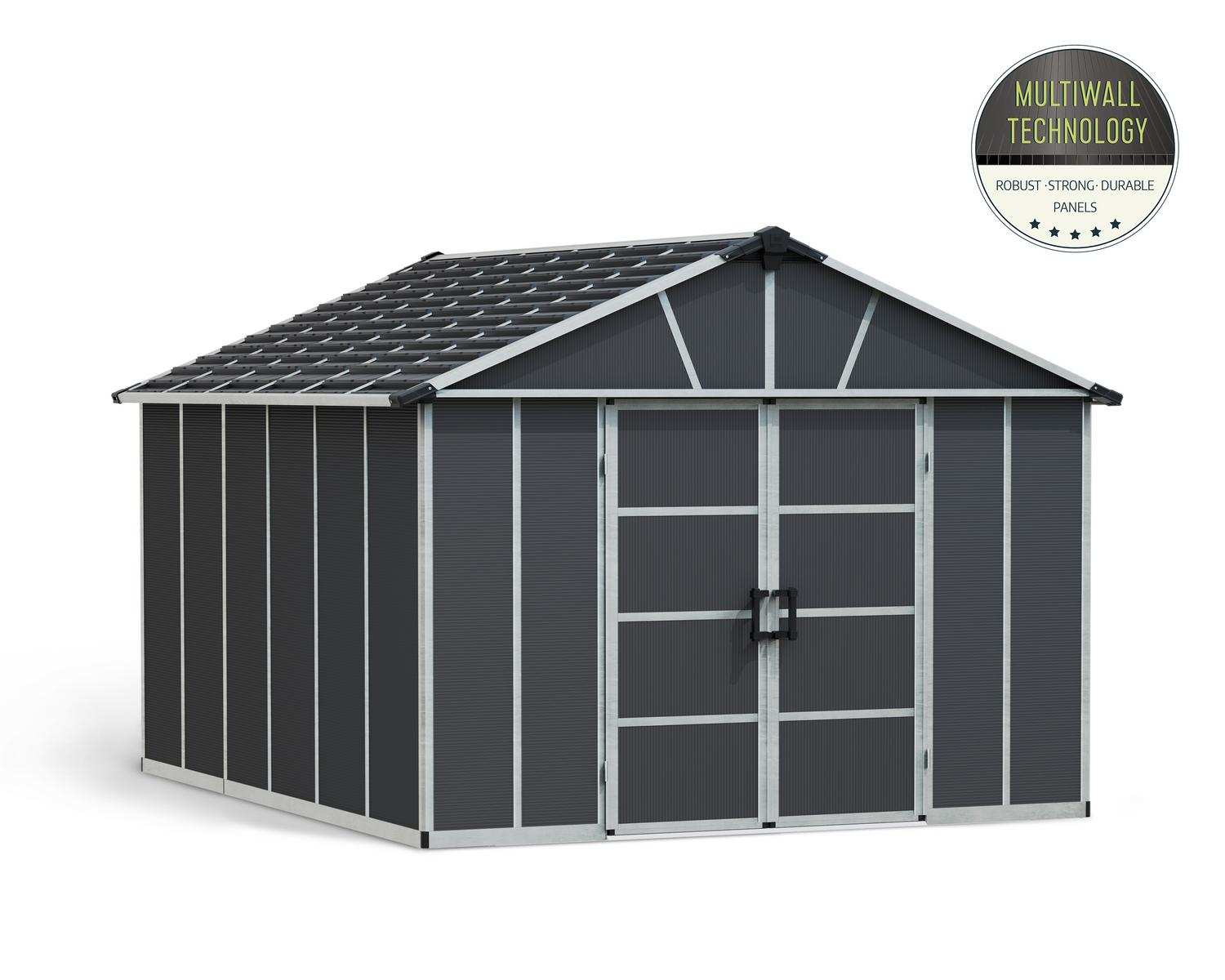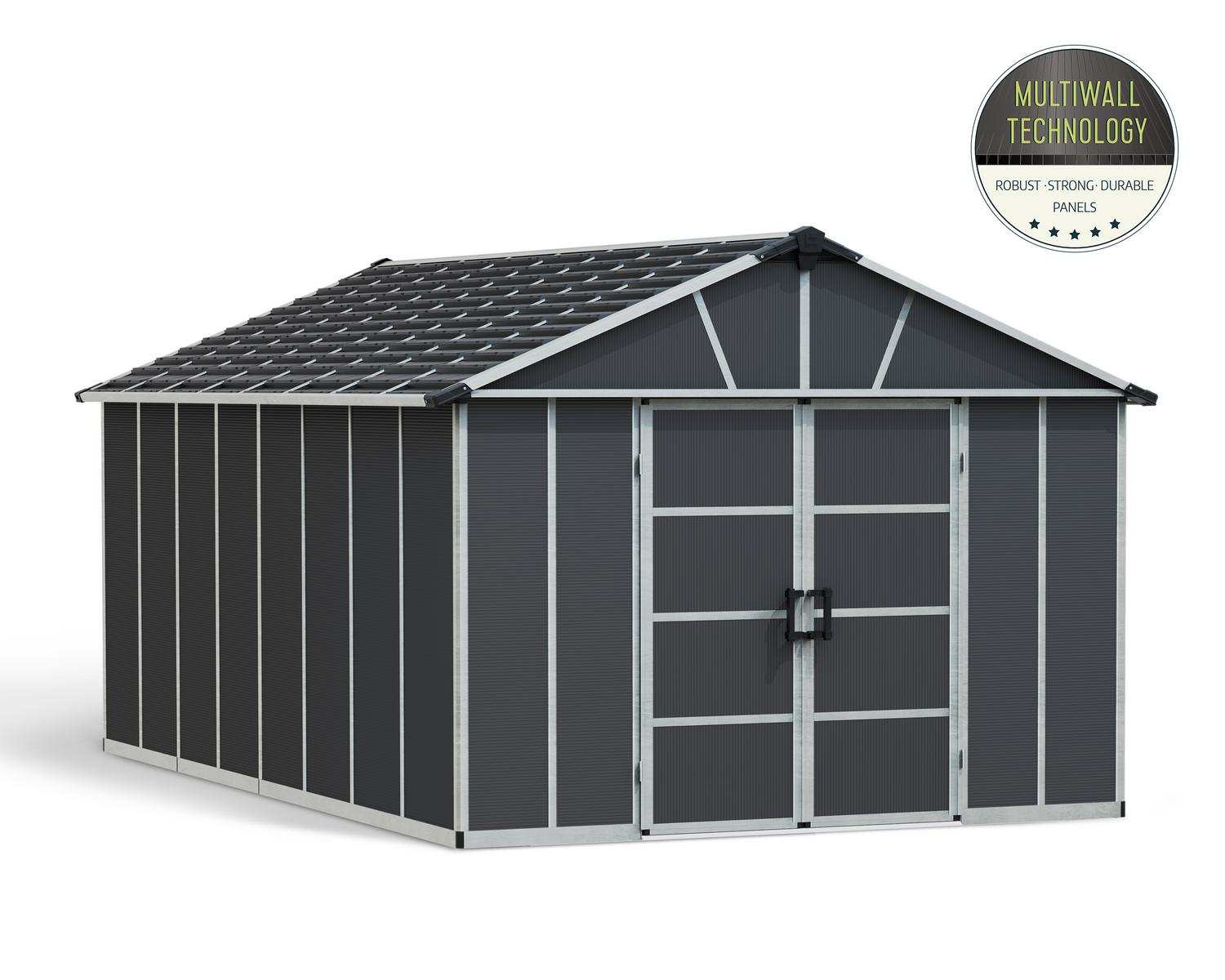 Other Notable Features
Every Palram – Canopia shed has our unique polycarbonate skylight roof panels that let natural sunlight illuminate the shed throughout the day while maintaining an opaque exterior to maintain your privacy. Our sheds are not just UV protected themselves but provide UV protection for your belongings within.
We have integrated ventilation for sufficient airflow, avoiding that musty smell and our sliding panel assembly system ensures easy installation so you can get right to using your new shed.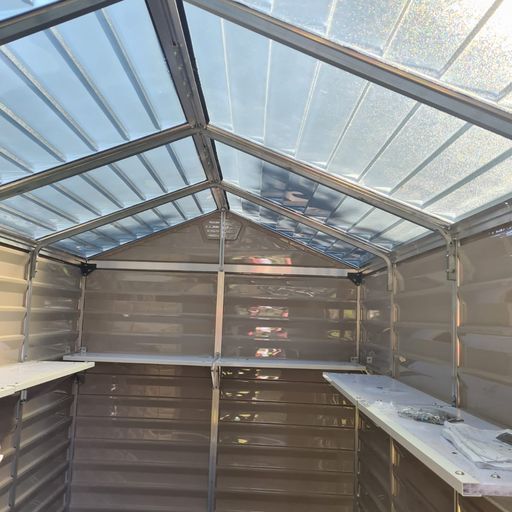 Local Customer Service
We have a global network of customer service representatives so that we can provide local service that understands your needs. You are always our priority.
Need help making a purchase decision?
Fill out the form below and we will help!